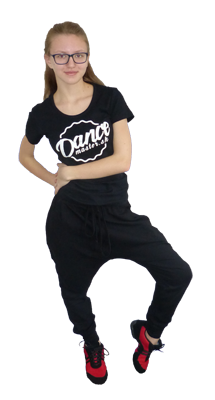 Sansha - well known French manufacturer of dancewear makes also dance footwear especiall sneakers under the SKAZZ brand. These Skazz Dyna-Mesh S36M sneakers rank among the most popular ones.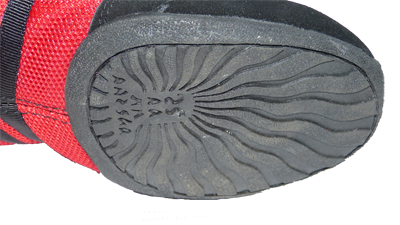 The upper is made of suede combined with mesh which improves breathability of the sneakers. Low top rubber split sole. Special side stripes support the arch. Suitable for musical, folk dances, zumba, etc. Durable footwear providing comfortable snug fit.
Dyna-Mesh S36M is made in sizes 33 - 48 in black or a black/red combination. The unisex construction makes these sneakers suitable for both men and women. From our experience we can say that man who dance folk dances prefer ankle sneakers such as Boomerang or Boomelight.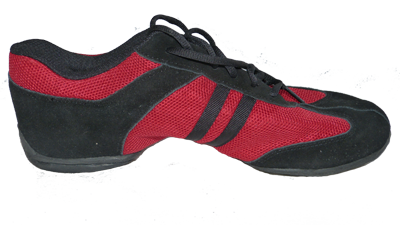 Dance shoes Dyna-Mesh are made with a canvas sole as well which in fact is a rubber sole covered with the canvas.
We believe that you will appreciate the excellent absorption qualities of these dance shoes that protects your feet in jumps and highlights your arch. :-).
Check out the video on our Youtube channel