Sneakers - dancing shoes
Sneakers belong to one of the most popular shoe categories. Dancers of different styles have them. From folk dances, through disco, fitness, Zumba to ballroom dancing, and they are popularly used by dance teachers too.
First thing`s first, we should decide, if we need low sneakers or high cut sneakers reaching to the ankle. To be honest, high sneaker models aren`t so hot, but boys and girls who dance folk songs like them. The soft material at the ankles softens impacts that are typical for folk dance and protects the ankles.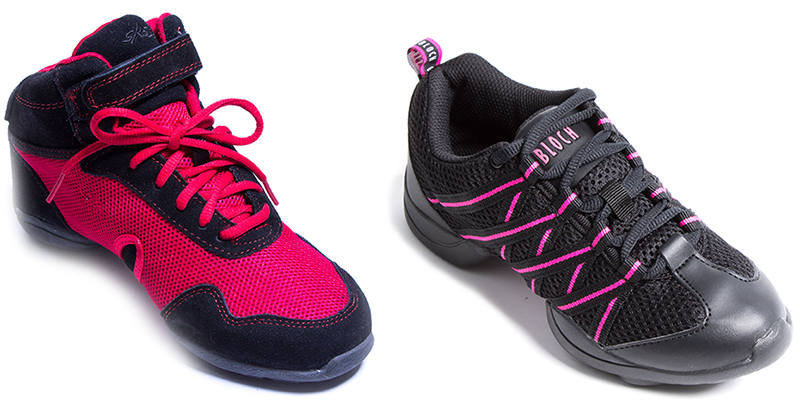 The outer sole is important. It can be full or split.
The whole sole is usually made of leather (while the heel is made of rubber). These models are suitable for dancers who need a better slide, rotation. Most often, people buy them repeatedly, as well as teachers.
The split sole allows a good foot stretching. It is made of rubber, its stable and wanted by dancers. Or it can be made of TPU material, which is smoother and doesn't leave any marks.
Sometimes the front part of the rubber sole is covered with some fabric that wears out over time. Dancers are used to cutting this fabric. This is only a very small difference compared to the classic split rubber sole. Models with lined fabric and without lining otherwise have the same cut.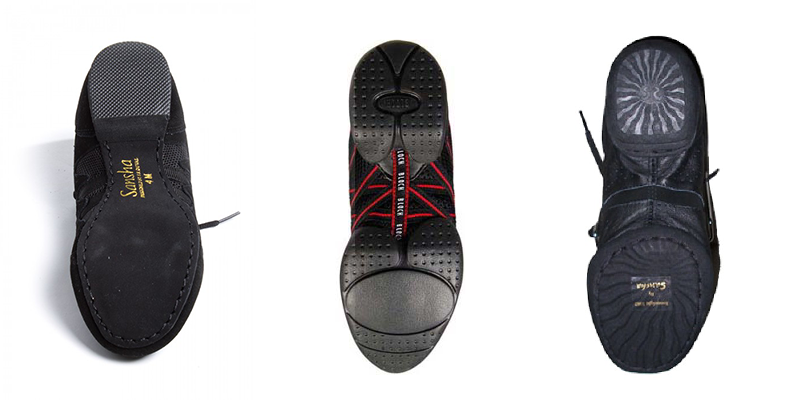 The upper of a sneaker can be all sorts.
The canvas upper is stronger.
The mesh upper is more breathable.
Leather sneakers have a longer life.
The base material of the upper part is usually combined with, for example, leather, suede, or with artificial PU material. Sneakers are also produced in different colors.
In general, dance shoes (if we do not take into account growing feet) last 2-6 years. That's why they may be so popular. When choosing sizes, keep in mind that they tend to expand by a number, a number, and a half. Therefore, it is always better to choose a size that is just right. Of course, during training, the foot becomes sweaty and sneakers adapt to movement which is more demanding than walking. If the foot no longer grows and you buy bigger sneakers, they can stretch so that they will be very loose in a couple of weeks of moving in them and that's not good.
The choice of sneakers is wide, models usually change. We believe that you will find the ones just right for you ... :-)